Initial review June 2020

Astro panel is a plug-in for Adobe PS CC and integrates advanced features for digital processing of the Milky Way, deep sky images, day and night landscapes.
With version 4 Astro Panel also has all the features of Fusion for image fusion and stacking of astronomical images.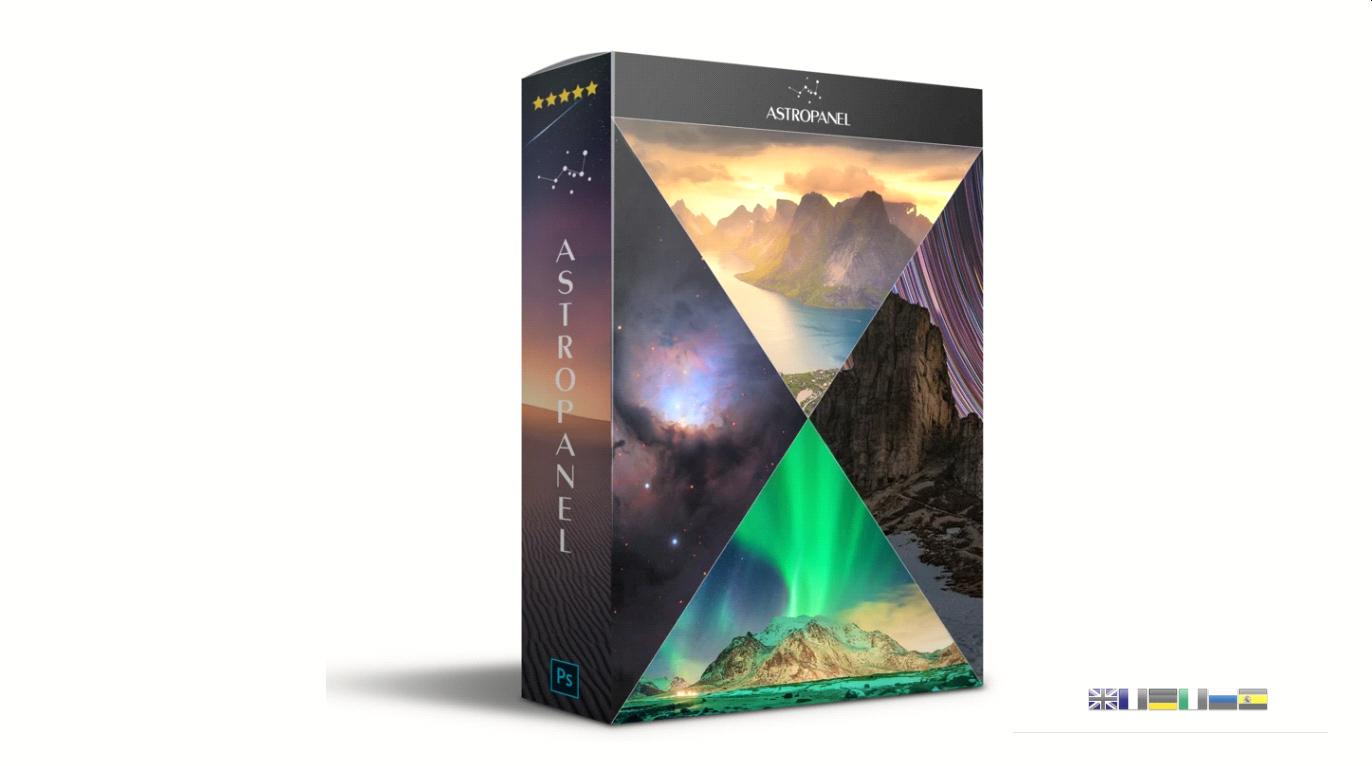 "I'm on it ... working toward a review... initial thoughts if you know Photoshop advanced masking techniques you'll breeze through and understand what's what pretty soon... using as the hub alongside my own workflow and "secret" methods. There's now an Tutorial in English, there is a manual in English which is pretty good... I deliberately chose an image I intended to throw away to work on and must admit its starting to turn out "interesting". Started out focused on the Noise Reduction as DSLR images are notoriously a pain, I've deliberately gone too far but the potential is exciting.
There remains however no "one-click" Astro image processing solution you have to put in the hours, days, weeks, months and years the pain, frustration, and heartache, even then you'll not be fully content ~ all these software tools are brilliant if they work for you and this one is as good as any of the others ~ some people rave about Pixinsight some Startools et. al ~ me I've always said from the post-processing viewpoint photoshop is capable of doing it all this software can be a big helping hand extending and speeding up your Photoshop workflow.
I like it. top image APP _ awful 2nd Astro Panel focuses on the Noise coming along.regards David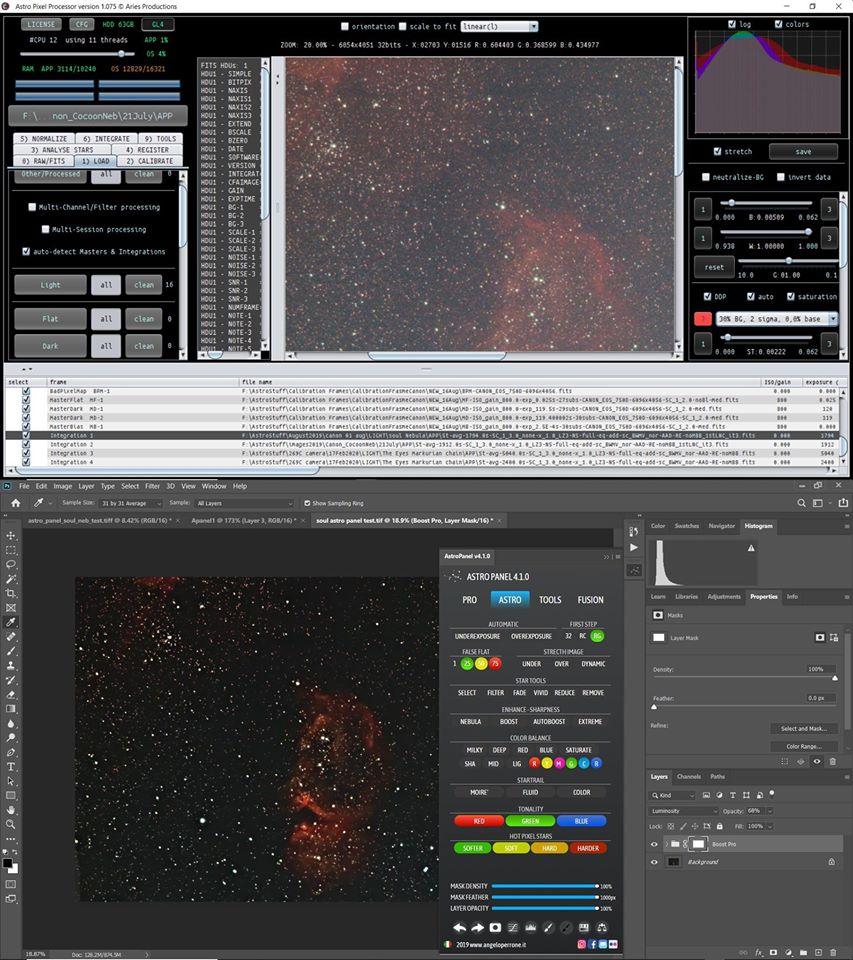 (APP to AstroPanel screenshot)

after a few days spent working on a DSLR image of the Soul Nebula, I'd more or less decided to Bin thought it'll be a nice one for using AstroPanel if it can address some of the issues in this image be pleased. Masks form the basis to processing in Photoshop especially fiddly when starting out selective masking ~ AstroPanel creates loads of masks "quickly" so the decision is really down to which image adjustment(s) to apply. My image was a saved as a tif 15/20% BG from APP and I found I didn't need to use the under/overexposure stretch routines just the 32 convert to 16bit and the RC (reset colours) & RG (remove green), then went onto the various Enhance and Colour balance actions. The thing that attracted me to AstroPanel was that DSLR images alway exhibit loads of Noise which AstroPanel sorted out pretty good, few runs through much improved the image. I'd say I've made a good scratch using AstroPanel but there is so much more potential more use and experience will provide, not even touched the Fusion section stacking and combining images.


"Am I pleased, was money well spent? I use Photoshop a lot and already have a Photoshop Astro image workflow AstroPanel complements and speeds this up. English youtube video tutorials helped a lot, but the manuals pretty good.
Yeah, I'd say if you subscribe to Photoshop BUY IT. At less than GBP £49 it's not that expensive a good tool in the processing amoury."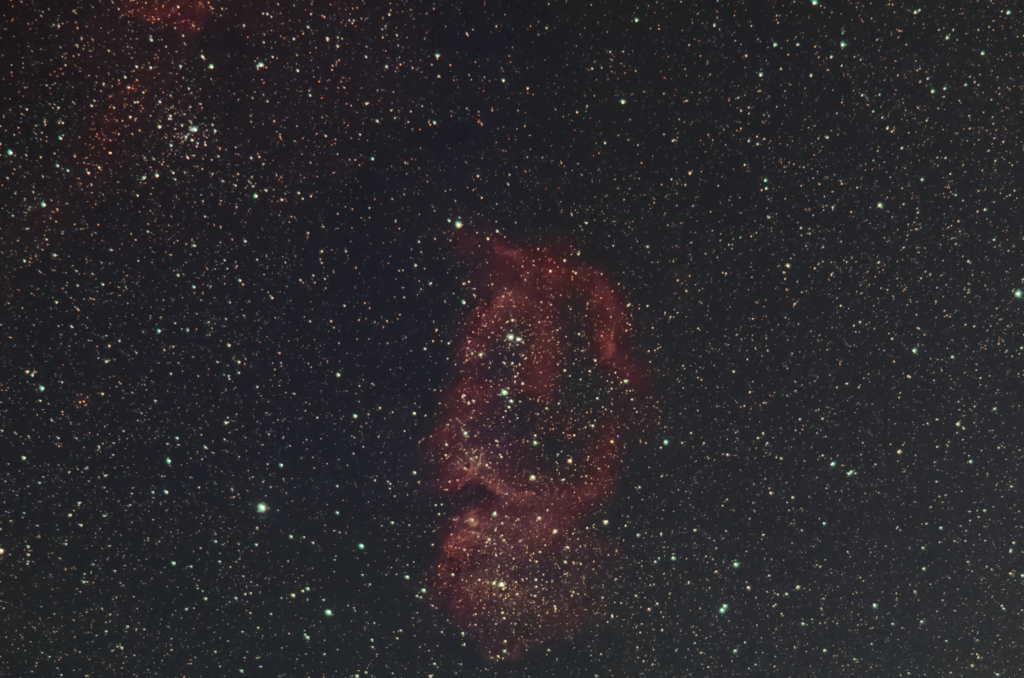 Astropanel did a brilliant job on this pretty poor DSLR image ~ looking forward to working on what I class as a decent capture ~ watch this space.