After spending possible years saving up your money to buy that astronomy telescope mount what to do if it breaks down - alternatively, you'd like to get it checked over serviced and or repaired.
Recommendations do you really need to get your telescope mount Hypertuned?
The website will showcase better experiences, more importantly, highlight the not so good. The joy of getting your Astronomy Telescope Mount returned from a repair and service as against the absolute agony and emotional roller coaster of being let down and basically abused by any specific dealer.
One recommended tip: when enquiring during conversation try to get an email confirmation of the lead time ~ unfortunately, it's not like scheduling your Car in for a service or to have work done at the local Garage ~ at least then you'll have a "but you said" option in chasing up the work.

⚠ 
this company are absolutely 




Not recommended 

⚠
"caveat emptor"

 


let the buyer beware

best to call to discuss but has a Service and Repairs department/capability.

Euro based ~ Astronomy Mount Modifications and Tuning and Astronomy Online Store.

best to call to discuss but has a Service and Repairs department/capability.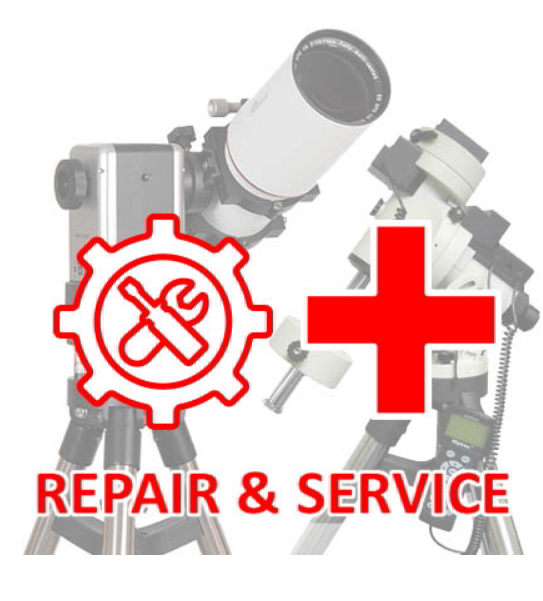 UK Ioptron main Dealers Altair is the UK main dealers to Repair, Service and tuning of your Ioptron Astronomical Mount. and much much more

Ikarus Imaging (IKI) is a joint venture between Ian King & First Light Optics ~ highly experienced top team

Primarily focused for USA based Astronomers ~ the presentation and website does look impressive ~ no negative comments have come back through Facebook Astronomy Mouunts Grop USA members.
Some thoughts on Hypertuning Astronomy Mounts:
"I'm awaiting the return of my Celestron CGEM DX from Deep Space Products where Ed Thomas is/will be performing a HyperTune. I plan to share my before and after observations here.
In the mean time, if you have any experiences good, bad, or otherwise with any of the mount tuning services or DIY kits, I'd like to hear about them."

"I have heard only good things about Hyper-tuning your mount. At $400 (half the price of my AVX) I am struggling with it. But I may bite the bullet. Or upgrade my mount, then have it done "

"I agree. The smoothness in axial movement is pretty amazing after the Hyper-Tune service. But the $400 has me in the same quandry. Should I upgrade from my AVX, then have it done?"

"Why not hyper tune your mount yourself? Many are afraid to take their mounts apart for fear of doing something wrong. I've disassembled many a mount to clean and re-grease and yes, to polish bearing surfaces. There is no magic to do all this. Just use your cell phone to take lots of pictures along the way."

"Many mounts suffer from inferior bearing surfaces and or inferior grease. Many have sealed bearings (roller or ball bearings) that no hyper tuning will improve. But Chinese grease over time turns to varnish and results in stickiness. If you mount uses slip bearings like on piston in a car, they can be improved by micro polishing the bearing to a mirror finish, something the factory doesn't do. "

"Do some research on the Internet to see if someone has documented your mounts hyper tune. Then give it a try."

"I think my fear of hypertuning goes back to childhood when I took my father's watch apart, couldn't get it back together and got the lickin' of my life!"

"Hypertune = WD-40"

"
Hi Steve, I did have my cgem-dx hypertuned by Ed and I does perform better than it did before hypertuning however its still a cgem low end mount and will not perform like a high end mount. I will tell you my opinion, save your money and buy a better quality mount."


"after hyper tuning the mount (cgem-dx) seems to sensitive to motion and vibration....."

"Very cool, not sure if it means anything though as you only need it to turn at 15 arc secs per second..unless your planet spins faster than mine...Once it's all up and running then judge from that..Remember, no paramount, 10 micron, mesu etc spins like that"