Darkframe Optics - updates 2021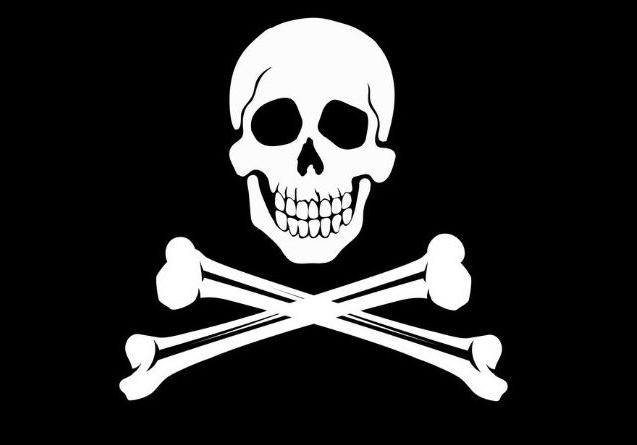 May 2021 if just goes on and on and on 
even now after all the correspondence I've had
regarding Darkframe Optics reading this still brings a lump to my throat
and my eyes well up - if publishing these accounts 
prevent just one person from going through this hurt it's worth the effort.

on a brighter note if/when I win the bloody lottery besides finding a good lawyer...

I leave it with you for now.. hopefully, we can restore and build on all this.."


Hello Dave,
"XXX XXXXXX" (Oceania Astronomer, May 2021)

All hype no tune.
I would like to share the outcomes of the new StellarDrive ULTRA for 2021 I had undertaken on my Skywatcher EQ6R Pro.

I have used the same setup for three years and guiding has always been between 0.40 to 0.80 RMS with round stars. No backlash to note and in PHD2 never needed to clear backlash. Then one night something happened and every 45 seconds spikes in RA. I tried everything to resolve, cables, software etc. However I was too chicken to do anything physical to the mount. After reading Darkframe Optics website I made contact and had an email within hours with the same claims as the website.
As I had run out of options I decided to sign up for the Stellardrive 6-R Ultra and Tune as might as well go the full monty. 
The mount was picked up and communication was good during the process. Occasionally conflicted.
My mount arrived back the box was in mint condition and showed no sign of issues in transit. On resetting up the mount it just didn't feel solid anymore but I just put this down to it being hyper-tuned. The movement was definitely more 'fluid" however the brake clutches no longer gripped and the DEC lever kept catching the top of the mount head when loosened and the lever kept unscrewing.
Long story short I spent several nights with my usual setup trying to problem solve. I couldn't get it to guide less than 3 RMS and the backlash was huge not like the promised "virtually eliminated" I tried guiding assistant several times and the backlash was the worse I had ever seen and in guiding calibration backlash couldn't be cleared. I reached out to Darkframe and was told it was induced backlash and settings were too high and balance was the cause. I reduced the setting down to 5% after trying to gradually lower to find the sweet spot, checked the balance and also the cable management. Still no improvement, not even a bit. I have never struggled as much as this with guiding.
I reached out again and to advised still struggling. Darkframe optics then advised an online session to tighten the backlash and help balance. I decided to look over the mount and see how this was adjusted by watching a few online tutorials on familiarizing myself with the adjustment grub screws before the session to save any remarks about user error. This was when I noticed three of the four grubs screws had been totally rounded off, all fittings weren't meant to be replaced in the stella ultra drive. I have never touched these before and couldn't believe the mount was sent back with damaged screws. On checking the four mount head retaining screws all of the RA ones were completely loose. 
On the backlash tutorials they demonstrate how to check for backlash, the counterweight bar had a massive wobble and knocking (see video). At this point, I was so dismayed that what I had paid for hadn't happened. I now had a mount with damaged grub screws and no way to remove the backlash as the screws couldn't be adjusted or removed (see photo). 
In trying to resolve issues myself I found bits of blue tissue paper inside the belt housing (see photo). 
Sadly none of this worked and still wouldn't guide consistently.
I decided to call time on the Skywatcher and bought a new ioptron 70G out the box same set up same settings in PHD2 as the Skywatcher and guided 0.20 to 0.40 RMS and dithered. The Skywatcher wouldn't dither anymore. So not the user which was being implied.
I tried to make a PayPal claim as not what I paid for and the DEC worm also had not been replaced as none were in stock and the option of waiting for new was never offered. I always had the thought if things went wrong PayPal could help. Sadly this type of purchase is not eligible for buyer protection. So I have lost £832.00.
I hope this saves someone from making an investment with high hopes only not to have any fulfilled. I have posted my experiences on astronomy forums whereby I was informed by more than a handful of users that the post with any negative feedback will be removed by the end of the day and they had similar experiences and that posts are always removed due to threats of legal action. Which means people are unable to make informed decisions on the service provided. My post was removed and then Darkframe optics decided to use my own image and profile details to name and shame me for speaking out on social media. I hope this post goes some way to allow people to make an informed decision on the service and that it is not ineligible for buyer protection via PayPal should things go wrong unless you mount is failed to be returned to you. 

🠗

🠗

🠗

🠗

🠗

🠗





"The statements made constitute my opinion and accurate train of events is not set out to be vindictive or defamatory, it is presented as it occured and are the facts as happened. and form part of my right to free speech and opinion.. " I'll let you make your own decisions but repeat "caveat emptor" beware.