Darkframe Optics :
Primarily focused on UK based Astronomers - the presentation and website are persuasive.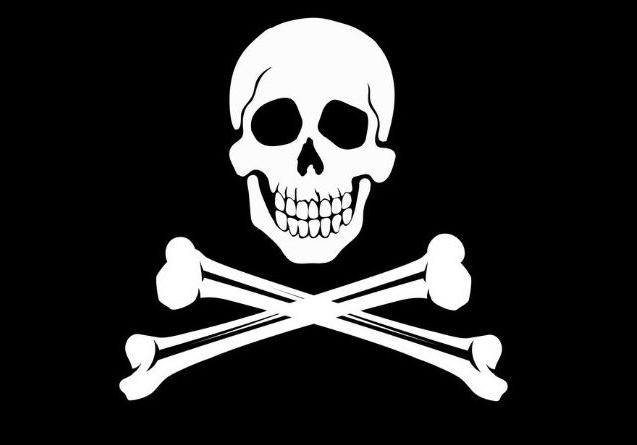 CAUTION BE AWARE

After sending 2 different mounts to this business - advice based on the experience is to dissuade using this service - or at least to advise "caveat emptor" 
the document(s) below is are typical conversations during painful dealings with David Woods (

his comments are the coloured text

), as an aid to making an informed decision. 


Both the Mounts sent for "Tuning"
a) Skywatcher Star Adventurer - conclusion after eventually getting the mount back - supersonic tuning yeh right - lost all confidence in the mount as a result of the spurious claims - sold it
b) Ioptron SmartEq Mount (see notes below) - fortunately, Altair Astro run a repair service for Ioptron equipment - sent to them - mount returned the Mount to useable condition.
One issue I found is that advertising equipment as "Hypertuned" through Darkframe Optics - didn't add any additional monies when selling on...  in case that crosses your mind.

an Example, spring/summer 2019 from Astronomy Buy & Sale site 
an HEQ5 mount from Rothervalley/FirstLight is  £773 so you try it for a season then decide to send off to Darkframe Optics for the Ultimate Stelladrive 5 @ £550  ~ an Astronomer has spent more or less £1200 in pursuit of Darkframe Optics quoted
"StellarDrive™ 5 - £549.00 This is our Gen 2 upgrade but with dual RA/DEC precision worm gears which further lowers Periodic Error for superior unguided performance. "

currently been up for sale for months ..

"Dear David,
My apologies for the delay in getting back to you, I have been away from the office for a few days and it's taken a while to fully investigate your claims.
First, according to our records, the mount was in our possession for a total of 6 weeks (received 23rd Sept - shipped 7th Nov), not the four months that you stated in December. Nor was it the five months you again claimed in January. The second time we only had it for three weeks (received 3rd Dec - shipped 20th Dec). We also have it on record that you stated that we could take all the time we needed."

Pre-Paid 13th September 2017..
Collected Monday 18th
Left you to carry out the work for "1 MONTH"
13th October- contacted you asking "have you forgotten me?"
response – not at all mount WILL BE READY WEEK AFTER NEXT
25TH October 2017 any Update?
These are the actual conversations I have on record.. Documented.
response I'll ship Monday if that's OK.
1st November messaged "thought I'd check in"
no reply
6 November 2017 messaged "Have you gone Bust?"
reply say's shipping on 7th November.. it didn't arrive till week commencing 13th November 2017.

the comment "take all the time" was a reflection of I wasn't annoyed that I would have to wait further from the 25th October 2017 – till your reply of SHIPPING on the 30th October 2017..

In relation to the Dates I was effectively without a  Mount from 13th September 2017 -  21st December 2017
plus the time I had to send it to "what you call a third party".. what I call to obtain a second opinion for assessment and subsequent repair. Which occurred during January 2018 that adds up to 5 MONTHS as far as I'm concerned.


"Secondly, your email of 18th January stated that you were making a claim for "through the service, care, skill and work attempted being unsatisfactory." You have still not actually stated the nature of your claim other than an inflated list of costs, some of which are basically incorrect. If the mount is defective, then you have a two year warranty where we fix the mount at our cost, but instead of sending back to us you have claimed you have sent it elsewhere for repair."


List of Costs..
You are correct and apologies – you arranged for collection for the return beginning of December.
!3th September 2017 BACS Transfer £139 + £20 collection return fee..

Basis of Claim..
30th September 2017 I sent you a video highlighting the Mount was faulty.. 
Which you identified subsequently arranged collection .. you said "We're on top of our production so we are looking at about a week"..
You also Stated the new collars for the CloverThree replacement  "have been made".
Packaged the Mount for collection arranged by you for the following day.. you received it on the 4th December
even though you are "on top of production" I had to send an email pleading for information as to where the Mount was on the 20th December..

Anyhow the Mount did arrive back before the 24th December.. I checked the Mount over and STILL the same degree of wobble on the axis I knew and you confirmed was a fault.you would repair.

Meantime we found out the Ioptron Main UK Dealers serviced and repaired specifically Ioptron mounts.. which you don't need to Pay up front for.- upon receipt the mount is assessed you are informed of any issues and a quotation given. My mount was found to be incorrectly assembled and the cost would be £49..
Bearing in mind Darkframe had had the mount for the period September to December including a recall after the fault was identified and subsequent failure returning the mount with the same fault. We were only to pleased and ask them to proceed post haste.


"Thirdly, we have a copy of a video you posted on YouTube showing the RA and the balance of your mount was very fluid, which you had taken when the mount was originally delivered to you. The DEC issue would not have adversely affected the performance of the mount. Was the 2 mins unguided with a dual scope? What did you get before? You haven't given me much information to go on. As you know, there are many factors in setting up an equatorial mount that will affect performance. 
I also have images of the collection of different AA batteries installed by yourself in the SmartEQ when we received it for rebuild. These consist of eight AA batteries, six of which were different brands (which we shipped back with the mount). I would point out that a reliable 12v supply is specified by the manufacturer when using heavier payloads with this mount. The mount will not track properly with an inadequate power source. We used an 12v external power source, and your batteries were removed prior to the rebuild. Had you contacted us, we could have reminded you of this. Battery manufacturers recommend that you do not mix brands or types.
I can only conclude that any tests conducted by you under battery power alone would not have been satisfactory. We cannot be held responsible for this."


You are correct I created a video showcasing what you call the RA fluidity, highlighting the balance of the mount – very good.. It had been so long since using the Mount I was keen to test Darkframes claims based on videos posted online as marketing.
I did notice the distinct wobble, my heart sank somewhat but resolved to test the mount out next clear sky. I remember thinking after I align on a star choose enter on the keypad ..  the mount is still able to move on that axis 6mm so couldn't visualize how it would be able to track correctly. However you said you tested the mount
which was one of the reasons you gave delaying delivery back on the 25th October 2017 .
"I was hoping to get some data off it. It may be clear here Friday. So can ship Monday if that is OK?"
You mention batteries.. it is part of the SmartEq Mounts setup .. the batteries are an inherent part of the counter weight to aid balance that's the reason they are left in .. I use a proper Bench power supply to power the mount.

"Fourth, you have made several veiled threats of 'going public' to report on your dismay of our lack of service and the problems that you have had with your mount and made another on the 24th Jan. Journalistic licence aside, what ever you say has to be based on facts. Based on what your exaggerated claim without any evidence, I would tread carefully.
Claiming any mount being 'unsatisfactory' is not enough to work on to make any legal claim, and given our own evidence of the build, testing and your power source, it appears you have jumped the gun on condemning the mounts performance, our work and our ability to remedy it. We know your rights, we also know ours. You did not inform us there was still a problem therefore you denied us the opportunity to fix it.  Also David, you were informed that the mount requires running in, and there was a sheet sent with the mount that clearly states that. "

Apologies' to you for that. got a little overreactive.   Now in my 60's so to be quite honest don't really have the time or inclination to piss around with stuff like this..
Especially as from what other people are saying playing Legal Eagle is a  hobby of yours ..
 
"Fifth. You cannot simply 'reset' any mount without a full rebuild. We document all builds with photos/videos which included yours. We offer no guarantee of performance, but you should see an improvement with the mount once it has settled in. So your claim of the mount being improperly repaired would mean it wouldn't track at all.
Sorry for the confusion, but I was asking what repairs the third party did to repair or reset the mount? We know what we did. That should be on the invoice you are claiming for. If it was incorrectly assembled, then logically it would be according to the context of a factory specification. However, you know that you found another company, and not iOptron themselves. Given the timescale, that would have to be a competitor or distributor of this product.
You certainly have not tested the mount fully or allowed adequate time for us to resolve the problem. Nor did you inform us there was a problem when you got the mount back in December. In fact, you took it upon yourself to go elsewhere without notice. If you do decide to go to the forums, then we move straight to litigation ourselves without further warning as you have been deliberately taking matters out of context. I find any threat to damage our reputation without recourse unacceptable. You simply have produced no proof other than your lack of 'satisfaction'. 
Forums are not a platform to air grievances or settle disputes, especially if you are threatening court action. Any posts would be withdrawn as they would also be libel for publishing them.
In fact, we could easily prove in court that any of our mounts when claimed by a customer to be 'faulty' worked as well or better than expected once they had been run in. You have not allowed us to work with you to resolve the issue, which is regrettable. Either way, making threats or insinuating that other customers aren't happy with our services isn't helpful or relevant, just inflammatory and untrue.
Since you claim that you have had the mount reset, it would therefore make it difficult to validate our work, and most certainly you have not done any testing to support that the mount could not have worked. I need a copy of the invoice from the third party as requested before I can proceed further, but you have broken your contract without our knowledge if the mount has been sent elsewhere during the 2 Year Warranty period.
I'm sorry David, you have provided no evidence there was an unresolvable fault, and by claim you had the mount a 'reset' mount and no invoice to demonstrate, I cannot prove or disprove that the work we did was unsatisfactory. So, in that respect neither can you. You took it upon yourself to get the mount reset, thereby possibly nullifying what we had done. Why did you send it elsewhere and not back to us? We would have collected it at our cost and fixed what was wrong, had we have known. You have a 2 Year Warranty! You had no reason not to use it. We rebuild far more complex mounts than yours with success.
Instead, you have demanded compensation and more than a full refund for a mount and service that you claim is unsatisfactory without reason, yet denied us the opportunity to provide a solution. You can offer no data to support your claim, or provide the opportunity to prove or disprove the efforts we have taken to improve the performance of this mount. If you do not use the goods as stated, then how can you prove it's faulty?
Why do you think we offer a two year warranty? Because, when needed we will work with our customers in getting their mounts to work as expected and seek data to improve them further, and also offer PHD2 Support to help customers get the most out of their mounts to meet a realistic expectation.  That's why everything we do is customer data driven. As a result our success rate is over 98%.
We cannot be held liable if you decide to wipe out the changes we made to your mount, then claim it didn't work without any validation. We do not underwrite any lack of performance or mere customer disappointment or a loss of faith of our ability to fix a problem. This isn't a bet, whereby if you think it doesn't work you can get a refund. There has to be data. There has to be some proof. You are required by law to allow any service provider a reasonable time to remedy the fault, and inform them first in the first instance that there is one! 
I would like to resolve this matter as soon as possible, and would ask you to please state the exact nature of your complaint, why you believe the mount was faulty and why you saw fit to send elsewhere without returning to us thereby invalidating your warranty. Also, please provide a copy invoice as requested within the next 7 days, of the claimed factory reset by the third party so we can progress this to a conclusion.
If you cannot provide an invoice, then we refer back to our warranty which would still stand."

Load of old waffle there.. anyhow
in Conclusion
as you say the SmartEq is a pretty basic Astro mount.. so it surprises me you weren't able to return it fully tested and as you intimated "probably will be the best of its kind around". Especially after having recalled it for another go.
Appreciate your concern over the Ioptron Dealers invoice for £49 – remarkably they've yet to issue one for the work they did.. the last email from them said "no rush just want to make sure everything's fine with the mount first".
It still concerns me the amount a statements you make saying you're going to do this, have done this, waiting for this, delivery will be so and so. that are just out and out fabrications to placate and put customers off.
I'm reminded of the Cloverleaf upgrade one day it's being drilled, next message we're waiting delivery  
I made 2 videos' the first showing the balance the 2nd showing the fault.. the analogy's like sitting in you car after having a Stellardrive tuneup and service .. only to find the wheels fall off as you drive away..

This would form part of my complaint – to be quite honest this is all extremely boring. the mount has now been repaired and shows no sign of movement on the shaft.
Ok cost me more than I'd expected but think probably best to just learn by the experience. If any of the tens of thousands on forums ask of my opinion I'll most likely shrug my shoulders and think oh no not another one and perhaps reply .. "Caveat Emptor" and all that…

If you do decide you found the new Cloverleaf machined version be so kind as to bung it in the post to me.
Cheers for "now"..  David Harvey 

"Kind Regards, 
David Woods"




Dear David.. 
Thanks for taking the time out to reply..
Lets put yourself in my position for a minute.. you send your Telescope Mount away (pay in advance)
4 months later during which time various promises such as should be ready for delivery Friday.. 
oh hang on - I'm waiting for clear sky Friday looking forward to live testing myself. Eventually said
Mount returns - brilliant ah well all's forgiven - I've now got the best in class telescope mount in
the Area 5,7 10 mins unguided exposures here I come.. Mmmm the mount seems a little wobbly on the shaft..
never mind I'm sure
Darkframe
would've checked all well.. do a video in meantime send to
Darkframe
just in case see what they say. Can't even get 2mins Exposure without trailing.. not to worry
Darkframe
comes back looks like it's a DEC shaft problem .. a  definite return to base warranty repair ..
send it straight away workshop decks are clear we'll sort that next week..
Weeks later after querying abd eventually begging email.. the Mount is returned..
repeat .. setup the Mount still has a noticeable wobble (thinking to myself nothings changed here its loose on the shaft).
Meantime you discover another company who specialise in your Telescope Mount.. who when you send your Mount
will assess what's required to return to Factory status let you know the problems and repair cost..  and they
categorically state it won't take 5 months. 
Feeling like I could cry,  genuinely upset at the service, and treatment provided from
Darkframe
after
placing my hopes and Trust in them - I decide this the only course of action left to me. 
Then you send me a request asking me to 
"I would also appreciate details of what repairs we carried out on your SmartEQ? " is this a barbed question

you're asking me what you did.. I despair..
Anyhow the Ioptron team say the Mount wasn't re-assembled correctly.. repaired and returned in under 10days,, 
So what now? .. I don't know .. I feel disenchanted.. part of me say's put your freelance journalist
head on.. go on the Astro Forums and so. but that's not really in my nature.
My original dream was to have a brilliantly working Mount through
Darkframe
Ltd that I could advertise
how good this little company in Hampshire is, advertise to the members and acknowledge through the Facebook groups
I Admin /created..  
Find it difficult to express how I feel .. if you decide your content with what you've done that's fine ..if you decide that I'm
worth some sort of financial or piece of equipment as conciliatory  be appreciated.

I leave it with you for now.. hopefully, we can restore and build on all this..

sincerely
Dave Harvey 
Here are a few email snippets from "admin" Sharon Rose - a master of creative excuses :



Hi Dave
Sorry - I thought Dave had mentioned that we need to machine a new one for you - it won't be ready until be next week. sometime….
I'll let you know aa soon as it ships.
Sharon
Sharon Rose <This email address is being protected from spambots. You need JavaScript enabled to view it.>
14 Dec 2017, 11:18
to David, David
HI David
Just to confirm that your mount will be shipping on Monday 18th - I'll confirm back to you when it's booked to go.
David Harvey <This email address is being protected from spambots. You need JavaScript enabled to view it.>
18 Dec 2017, 11:08
to Sharon
Hi Sharon..
I sort of believe in Father Christmas.. :)
mean time if you do see my little mount say hello
from me.. and get well soon..
Sharon Rose <This email address is being protected from spambots. You need JavaScript enabled to view it.>
19 Dec 2017, 11:56
to David, David
Hi Dave
Sincere apologies for the delay in getting back to you - we are currently 2 men down so Dave is the only working on and testing the mounts. Unfortunately it looks like they won't be able to come back in now until after the New Year.
So we are shipping your mount out on Thursday for a Friday delivery if this is convenient for you?
My apologies again for the delay - I understand how frustrating this must be for you..
Kindest regards - Sharon
This email address is being protected from spambots. You need JavaScript enabled to view it. <This email address is being protected from spambots. You need JavaScript enabled to view it.>
19 Dec 2017, 12:30
to Sharon
Hi Sharon
Yes Friday would be great..
I'll plan tone in..
Dave
David Harvey <This email address is being protected from spambots. You need JavaScript enabled to view it.>
20 Dec 2017, 06:03
to Sharon
Sharon
that should have read "plan to be in"
although Darkframe make it difficult to maintain positive thinking.
as it probably won't turn up
leaves me just laying in bed musing negative thoughts..
for when they let me down again..
Suppose I could report it stolen
Launch a social media campaign outlining my experience.
Take out counter adverts with Steve Astromag
and Astro buy and Sell..
Would you pay up front for a service on the car and expect to still be waiting
for its return 4 Months later..
ASK FOR A REFUND..
I'm a firkin idiot - not alone though..
ah jeeze
"The statements made constitute my opinion and accurate train of events is not set out to be vindictive or defamatory, it is presented as it occured and are the facts as happened. and form part of my right to free speech and opinion.. "